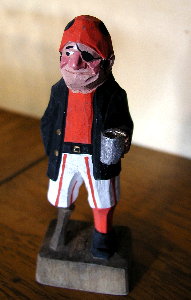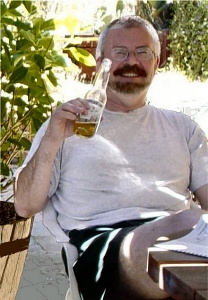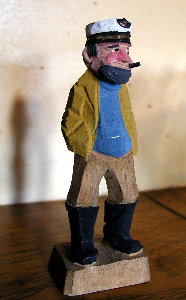 Travels and Images
WEEK 20 2004
Last Week- Sun- Mon- Tue- Wed- Thur- Fri- Sat- Next Week
---



Saturday - yes, some sort of bug. Bah.


Friday - working and tired. Perhaps coming down with something?


T

hursday - working.


Wednesday - not a lot to say. Drove back to Lancaster, listening to '

Atlantis Found

' on the tape player. Silly but entertaining.


Tuesday 11 May 2004


Tuesday - not a lot to say. I did scan in a bunch of letters, circa the American Civil war. The paper and ink is crisp and clear, as if they were written a few years ago. The letters are mostly those of Captain Michael Singer, to his wife and business associates, written from Cuba, Spain, New Orleans and the like.


Monday - not a lot to say. Went by Fry's and picked up a few small items. Including a new heat sink intended for the PC that overheats a lot. It occurs to me that I have a lot of cases, and could just switch the motherboard into a new case. Nahhhh. Too easy.


Sunday - up at my fathers. We are going to have a little barbecue later, with my brother...


Photo Notes
:
T
he bad railroad crossing I wrote about
here
, just outside the concrete factory in Tehachapi. The correct path to follow is to the
left
. Note the lack of lights, signs, and other useful navigational aids. The concrete barriers are new I think - and I'm not sure they are an improvement. Is it better to smash into barriers at full speed or get stuck on railroad tracks?